I realized (again) on vacation how much of a technology geek I am. When going to France for a (primarily) cycling vacation, who else brings a boatload of electronics with them? My backpack was filled with all the "essentials" any good digital geek needs. It's a good thing laptops have gotten so think and light, because that went with us all over the country. And of course my phone was a requirement when on the bike, so we could snap quick (but high quality) photos along the route. All the ones you saw on instagram were from my phone!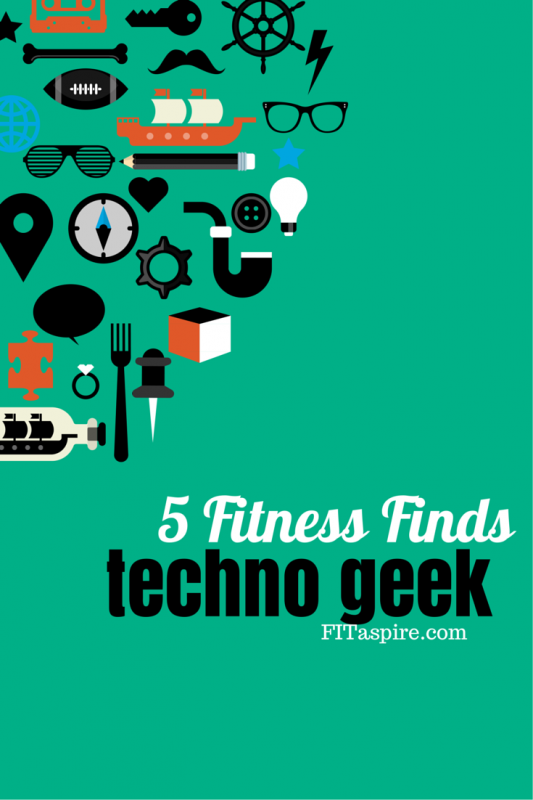 The thing is, I love all my gadgets and they make my life easier! In the realm of health & fitness, technology makes it possible to do what I do. Whether I'm in the gym killing a strength workout or prepping a meal, there are a few things that I wouldn't want to do without.
5 Fitness Finds for the Techno Geek
1. Samsung Galaxy Smartphone
No Apple in my house, I'm an Android girl. I've had 3 generations of the Samsung Galaxy so far, with my current phone being the GS4. I love it. And I can't do a workout without it. I load all my strength workouts into the JEFIT app, so it can guide me through every rep. I track my daily water intake with the Water Your Body app. I also check the progress of my athletes workouts using the mobile apps for Training Peaks and Trainerize. And don't forget the post-workout selfie!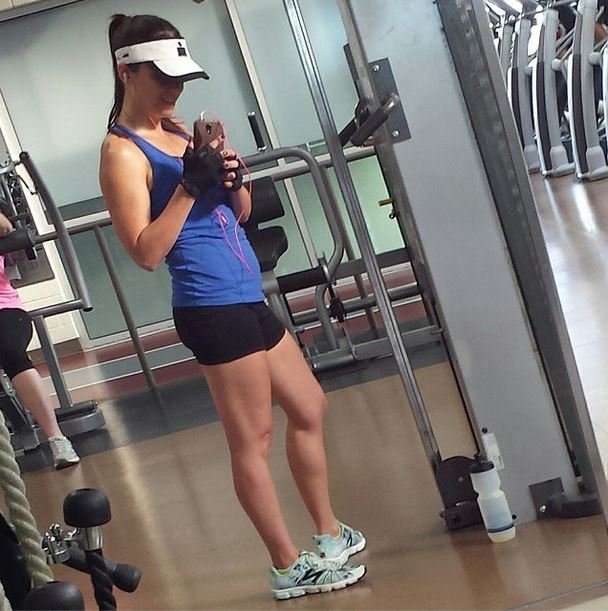 2. Garmin GPS Watch
One of my first techie fitness purchases was a GPS watch [affiliate link] and it's still one of my favorites. It even went with me to France to help me keep track of the distance and routes on the bike! I think these are a must-have for any serious runner or cyclist, all that data is amazing. Being able to head out the door and always know your distance is addictive (and helpful). A great training toll!

3. Polar HR Monitor
Until this year, I used my Garmin GPS whenever I needed a heart rate monitor. then I realized I wasn't wearing it as often as I should due to the size. I don't mind the size when I'm out outside, but it seemed larger for some reason indoors for a strength workout. I have been really happy with the size and simplicity of my Polar HR monitor [affiliate link]– I even bought my mom one for her birthday earlier this year. This is an essential tool for making sure you are training at the right intensity. And seeing how many calories your burned is fun too.
4. Lenovo Yoga Laptop
I need a good computer for writing athlete workouts and staying in touch. As an online training coach, this is a key part of our business! We have the Lenova Yoga  [affiliate link] and I love how small and flexible it is (you can flip the screen all around to make it a tablet). I also use it to do my meal planning every week – the other (very important) side of health & fitness. It's funny how important a computer is a part of my healthy habits, but it's true!

5. Digital Food Scale
When I started training for competitions, I bought my first food scale. I had no idea how much I would love it! It is essential for measuring foods to hit macro goals and makes measuring foods more precise. How big is a medium banana anyway? I prefer weighing it!
If you're serious about your nutrition goals and you don't have a scale, it's something to add to your list. Or if you're a baker and want to get that cake just right – much more precise than measuring cups. Something for everyone!
[Tweet "Technology for #Fitness? 5 Fitness Finds for the Techno Geek via @FITaspire. #FitFluential"]
The next time you head out for a workout or into the kitchen to prepare a healthy meal, take a second to appreciate the technology that makes it a little easier. And then add a new gadget to your wish list. Haha! 
*******************
Questions for you:
What is your favorite techie gadget?
What's on your wish list?