While winter doesn't officially start until December 21st, for many of us it's felt like winter for at least a few weeks now. This is the time of year that many people are tempted to go into hibernation. But this year that doesn't have to describe you! You can set and reach new goals this year and embrace the season at the same time.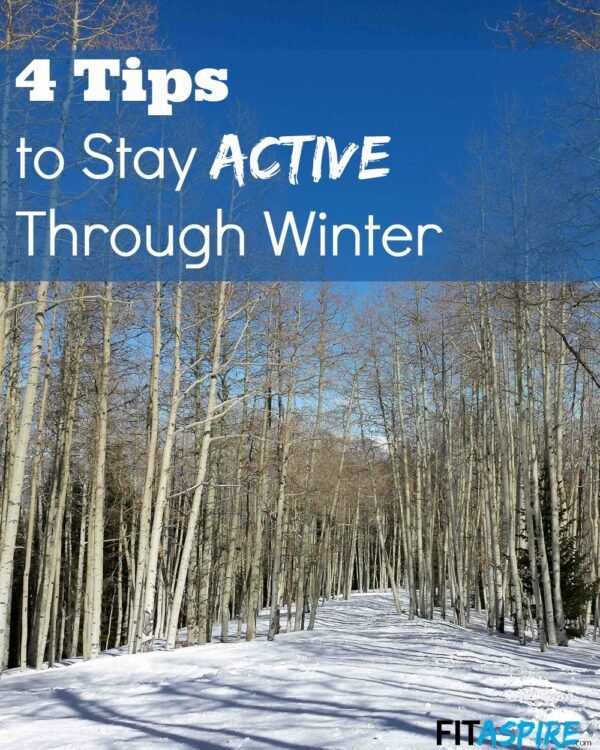 Disclosure: This post was sponsored by Target® C9 through their partnership with POPSUGAR Select. While I was compensated to write a post about Target® C9 all opinions are my own. You can read my disclosure policy here.
Tips for Reaching Your Goals
1. Recruit a Friend
To start, I recommend recruiting a friend to keep you motivated and accountable. One those cold days, it's great to have someone else who is planning to meet you to help get you moving out the door.
2. Try Something New
Now that you have a partner, why not try a new winter activity to stay active?
If there's snow near you, try snowshoeing or cross-country skiing. No snow? I bet you can find a local 5K to train for together. If these sports aren't your thing, you can meet up for regular walks through your neighborhood or exploring local hiking trails. Or plan gym dates to work through a new strength training routine together. The best way to get to get fit is by choosing something you enjoy!
3. Set a Goal
Now it's time to set goal! I recommend choosing a goal that is out of your comfort zone, but not so difficult that it's impossible. Let's look at some example goals for the ideas above:
For snowshoeing, cross-country skiing, or walking, you could set a target number of miles to cover.
For your local 5K race, how about a target time that a little faster than your previous. Or just to finish if it's your first!
For gym dates, work on increasing your strength in a few key exercises and track your progress along the way.
You'll be amazed at what you can do when you set a big goal – it keeps you moving!!
[Tweet "Keep moving this winter with 4 #tips from @FITaspire."]
4. Dress the Part
You've got an accountability buddy & a plan, so now it's time to dress the part. Over the past few years, I've learned how much feeling good about what you're wearing really does make your workout more fun! Feeling confident in how you look changes your perspective and can be a great motivator for getting out the door. Look for functional pieces that you can layer for extra warmth (or shed as you get moving), like some of the options from Target® C9. They even have snow pants!
So are you ready to accept the challenge and fill this winter with active fun? Don't use the cold as an excuse this year. Embrace it and let's reach new goals together!
*******************
Questions for you:
What's one winter activity you want to try?

Do you have a trick for staying motivated in cold weather?