This month has absolutely flown by – can you believe we're already at the final week of the #MoveHappy challenge?! After my bikini competition last week, my trainer had me take a full week of rest to help with the recovery process. I did get outside this weekend for some rafting and my second 14er, so I'll be sharing more about those adventures later this week!
And the Week 3 Winner is…
As a reminder, this week's winner gets a Growing Naturals prize package filled with Laura's favorites and a  Quest Nutrition 12-bar variety box! Head over to Laura's place to find out if you won last week's challenge.
You can check out the week 1 post for all the details on how the winner was selected.
Week 5 Sponsors
Are you ready for the final week of the challenge and another chance to win some amazing prizes?! This week's prizes are from Sizzlefish (affiliate) and Quest Nutrition.
[Tweet "The LAST week to #MoveHappy and win from @sizzlefishfit @questnutrition via @FITaspire @Sprint2theTable"]
Sizzlefish
This week I'm excited to share more about a company I discovered at Blend Retreat last month. Sizzlefish was the food sponsor for the cocktail hour and I loaded up on their cocktail salmon! It was the perfect way to help me get the healthy protein I needed for my competition diet and I was happy to learn more about the company throughout the weekend.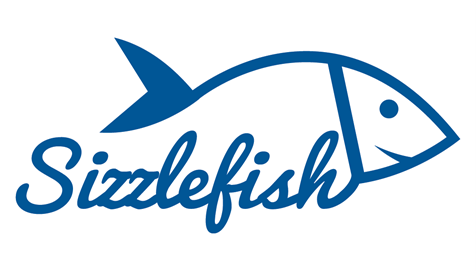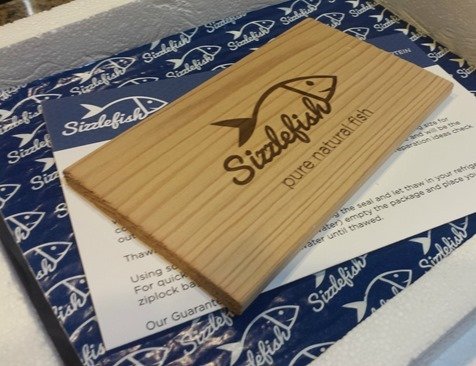 In case you haven't heard of Sizzlefish before, they deliver perfectly portioned fish straight to your door. Especially for those who may not have easy access to high-quality fish, this is a great way to fuel your #MoveHappy workouts! They have a nice selection of wild caught varieties and looking to expand their selection even more in the future. The fish is flash frozen and shipped directly to your door. You can learn more on their website.
I had the opportunity to try their Wild Ocean Blend last month and was very impressed at the quality of each item. They even have one of my favorite fish – Black Cod! This is also called Sablefish and is so mouthwateringly delicious, you will fall in love. Lindsay recently did a great post on Sablefish with recipes that you should check out.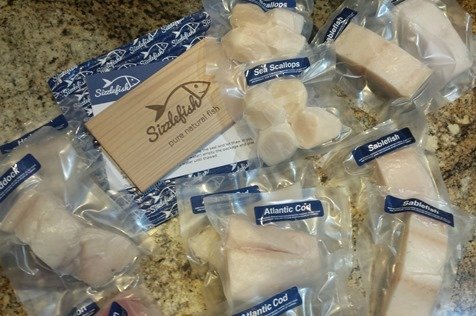 This week's #MoveHappy challenge winner will get a shipment of Wild Ocean Blend to try for themselves. Think of all the delicious fish recipes you can enjoy!
Quest Nutrition
I'm so happy that Quest Nutrition has been such a huge fan of the #MoveHappy challenge – sponsoring every week. I've heard from many of you that you've been wanting to try their bars and this is such a great opportunity to win a box filled with different options to try for yourself! They also just released a new amazing product last week, which you might have seen me share with you on Instagram — Chips!! These things are fantastic, I know they are going to be a new #cheatclean staple in our house. With 21 grams of protein, only 5 grams of carbs, and they taste good!! A light, crispy chip with just the right amount of flavor for my tastes.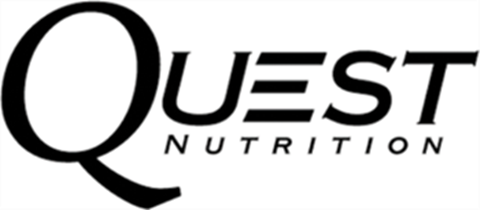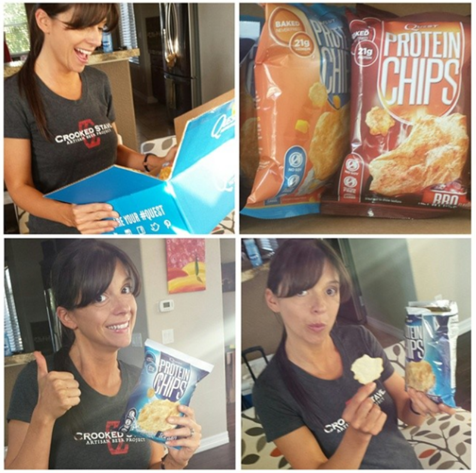 I realiz I just teased you about a quest product that isn't up as a prize this week, but I had to share a bit more about these treats. You'll be able to find both the Quest Nutrition bars (and chips) at your local nutrition store, online at Amazon
(affiliate link), or by winning this week's challenge (of course)!
Are you Ready to #MoveHappy?
I'm a little sad this is the last week, but I'm EXCITED to get back to moving happy with you again this week!?! After a week off for recovery, I'm itching to lift some heavy things in the gym, get outside for a run, and start building some mileage on my bike!
Remember that #MoveHappy is NOT about slogging out miles or grinding out another workout. It IS about finding something gets you moving AND makes you smile in the process! If your workouts aren't making you smile right now – try something new! And don't forget the sidebar image to show your support, if you're a blogger.
THIS IS THE OFFICIAL POST
We're wrapping up the challenge right here on FITaspire, soleave a comment below after each of your #MoveHappy workouts. 3 comments qualifies you for this week's prizes. After that, you can get EXTRA entries by sharing your workouts on Instagram and including #MoveHappy, plus tagging @sprint2thetable and @FITaspire. After you post a #MoveHappy photo, click on the hashtag and encourage a few others and make a few new friends!!