Updated August 2018 with the latest resources, tips & tricks.
Of all the sports and adventures I've enjoyed over the years, running continues to be my favorite. It's the sport I've never stopped (for long), it was my cardio of choice (even when training for bikini competitions), and it helps me explore new cities when I travel. It requires minimal equipment, can be done anywhere, at any time, and helps prepare you for so many other active adventures.
I've written quite a few articles on running over the years and this guide includes the 25 Top Resources for Running, all in one place.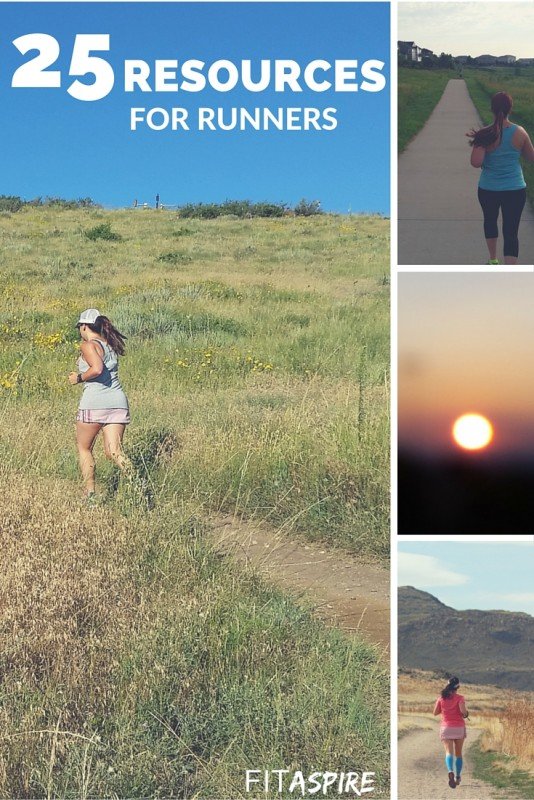 Getting Started + Tips for Beginners
1. Tips for Starting Run Training,
2. Strength Training for Runners (+ 2 FREE workouts)
3. How to Measure Progress in Training (Benchmark tests for running)
4. Couch-to-5K Training Program from Cool Running <– my favorite program for brand new runners
Race + Training Resources
5. 10 Tips to Prepare for Race Season
6. How To Choose Running Paces
7. 2 Treadmill Workouts to Improve Speed
9. Critical Velocity Interval Workout
11. Run Coaching & Training Plans [Shameless Plug]
Running Support & Nutrition
12. How to Carry Water on the Run
14. Essential Oils for Runners (+ download a bonus Oils for Runners Guide here)
Running Challenges & How To Handle Them
16. Tips for Running in the Dark
17. Tips for Running When You Travel
18. Tips for Coming Back After a Break
19. Running Tips for Mature Athletes
20. Survive Running in the Heat
Even More Running Resources
23. What to Wear Tool from Runner's World
24. Why Runners Should Try Yoga from Sublimely Fit
25. Supplement Guide for Optimal Health
[Tweet "25 Resources for #Runners of all abilities! #FitFluential"]