I'm feeling very in the Christmas spirit these days! Last year's season feeling too short, since we went on vacation before Christmas . That makes year feels particularly wonderful! My early start to planning (thanks to my Christmas Checklist) has helped prevent the last-minute scramble and I'm enjoying every minute.
So why am I so crazy about Christmas? I'm glad you asked! Because today I'm going to share 12 things that I love about Christmas. If you're not already feeling merry & bright, I hope this will help inspire some festive feelings.
12 Things I Love About Christmas
1. Festively decorated Christmas tree
I love a beautifully decorated tree and we buy a fresh one each year on the day after Thanksgiving. We decorate it with a mix of family ornaments (Kirk has been getting one a year since he was born) and decorator-style ornaments for a lovely-blended look that is all our own. I love looking at the tree every day!
2. Cheesy Christmas movies
I start recording an unending stream of Christmas movies on Hallmark & Lifetime as soon as the season begins. This year I have already watched so many, it's my favorite evening activity to relax & unwind.
3. Fresh, HOT roasted chestnuts
We used to gather chestnuts from local trees when I lived in Pennsylvania as a child and I've made the effort to find them every year since. I love roasting chestnuts (in the oven) and taking the time to peel & eat them. Delicious!
4. Eggnog in everything
This is the drink that comes to mind when you say Christmas. I've been adding it to my coffee, post-workout smoothies, or drinking it by the glass. The Califa Holiday Nog (non-dairy) is my absolute favorite!
5. Christmas Cards from Family & Friends
The reason I love sending Christmas cards is that I know how much I enjoy getting them. There are many friends & family that I don't see very often and getting a card (usually with a fun photo!) is a great way to stay in touch. It's the only time of year I look forward to offline mail!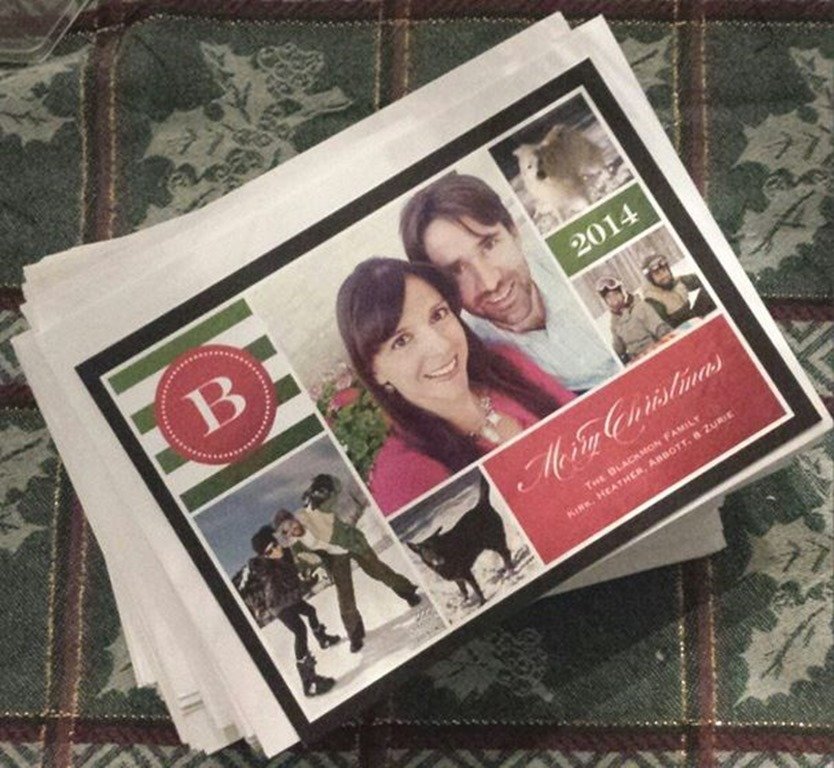 6. Red cups at Starbucks
Although they start a little earlier than the Christmas season now, I do love the Starbucks #redcup. It's silly & fun, but it makes me smile!
7. Christmas Carols
The day after Thanksgiving, my radio seems to get stuck on Christmas music. I can sing along to every song and listen to them over. (and over. and over.)
[Tweet "12 Things to Love about #Christmas. Bring on the cheer! "]
8. Christmas Parties
I love seeing everyone dressed up in their festive, sparkly clothes (or ugly sweaters) to enjoy time together. Work parties. Neighborhood parties. Any parties this time of year!!
9. Christmas-themed running races
I'm a sucker for themed races year-round, but Jingle Jogs or Carol Runs are the best! We're signed up for a Christmas Carol 10K on Saturday morning (which I'm very undertrained for!) and I plan to be decked out in some festive gear for the race. I can't wait!!
10. Decorations EVERYWHERE in our house
I like to joke that Christmas exploded in our house, but in the best possible way! I've add to my decorations every year and I have quite a lot at this point. There are bows, stuffed snowmen, garland, and ornaments on practically every surface in our house.
11. Christmas lights everywhere!
Christmas lights on a snowy street is the absolute best! But I've loved Christmas lights ever since I was a kid (and I only had a few snowy Christmas seasons). I've been a white light purest for as long as I can remember, until I saw these large red-white-green LED lights a few years ago. This is the first year I've ever had colored lights on our house and it's AWESOME!!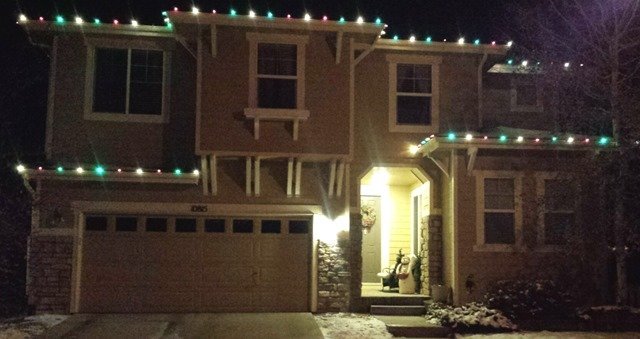 12. Christmas Morning!!
Much to my extended family's "joy", the one rule I insist on every year is that Christmas morning will be at my house. That means I get to wake up in my bed, walk (or run) down the stairs, and open gifts – just like I'm a 5 year old! My parents will be joining us for a few days this year, which will be a great way to share the holiday with family.
*******************
Did You Win the NuNaturals Giveaway?
It's time to announce the winners of last week's giveaway. Remember that there were FOUR winners – head over & check out the rafflecopter widget to see if you won! If you were one of the lucky winners, just send me an email with your mailing address & phone number!!
*******************
Questions for you:
Tell me 1 thing YOU love about Christmas!