Today we're hosting our first backyard BBQ in Colorado. We haven't hosted as many parties since we moved here, because we're always out exploring! I do love entertaining, so one of my focuses this year was to have more people over to the house. With the gorgeous weather we are having, it should be a wonderful evening to be outdoors with friends.
Disclaimer: Slideshow collection sponsored by Foodie via Glam Media. As always, all opinions are my own and I only share things that I would recommend to my friends and family. You can read my disclosure policy here.
Food is a key part of any party for me! Not only do I truly enjoy the cooking process, but I love sharing my favorites with friends. I will be serving some traditional staples, but I'm also planning on a few new & different dishes for the menu. With my planning for this event, the timing is perfect to share my latest Foodie collection with you! In this month's collection, I gathered a variety of grilled & finger foods from around the web (including a few from my own personal recipe collection).
Check out 12 Ideas for Backyard BBQs

by Heather Blackmon at Foodie.com
To round things out, I also plan on selecting a mocktail from the girls night in collection for guests who might not want our homebrew beer. Or who might want one of each!
[Tweet "12 #recipe ideas to help plan your next BBQ from @FITaspire. #party"]
*******************
Before I close for today, don't forget about this week's Meatless Mondays from A-Z challenge. This week we're cooking with watercress or xocolatl! You can choose any recipe that features one (or both) of those ingredients, although I encourage you to choose one of the recipes shared earlier this month on the cook week.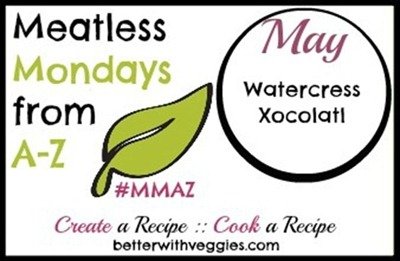 f you haven't participated before, check out the MMAZ page for full details on how it works – and to get the logo for your post. Everyone is welcome to join!!
*******************
Questions for you:
What is your favorite BBQ recipe?

Cocktails or Mocktails this weekend?