Do you like to shop online as much as I do? It's such a hassle to go to the store that I put it off forever until it's too late and I'm out of whatever I needed. That's why I love online shopping – no hassle, wide selection, and great prices if you know where to look.
Disclosure: I received a $100 coupon code for me & one to give away as part of the Swanson 30-Day Healthier Holiday Giveaway. As always, all opinions are my own and I only share things that I would recommend to my friends and family. You can read my disclosure policy here.
When Swanson asked me if I would be interested in hosting a giveaway, so that one of you could win $100 coupon – you better believe I said YES! I recently discovered Swanson Health Products and love the variety of products they offer (including a lot I already use daily) and the prices.
So what did I get with my coupon?
I tried to get a mix of things – some of my staples, a new probiotic to try, and a sweet treat to try out! The first thing I always look for is my Vega Protein Powder. I got a new tub to restock my supply, I have to have my morning protein shake, after all!
I also picked up a spare bottle of my favorite vitamin C from Now Foods (1000mg, so if I'm feeling off, I can load up without too many extra pills). I also decided to try the Swanson Ultimate Probiotic Formula – the reviews looked really good, but it's too early to tell how it works for me. I'll let you know if I notice a difference. 🙂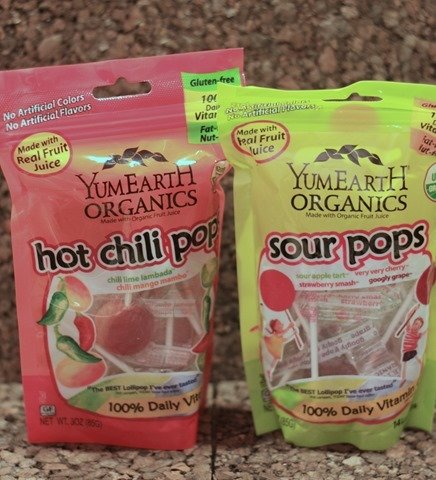 At the last minute, I decided I wanted a treat. I have never liked lollipops before, but for some reason I really wanted these. Maybe because they are weird flavors – hot chili and sour! I tried them out for the first time a few nights ago an they are AWESOME! They are also organic, gluten free, vegan, nut free, and filled with vitamins. Score!
Do you want to win $100 coupon?
Now it's your chance to win a $100 coupon to Swanson Health Products.  Use the widget below to enter – and HURRY, this giveaway is only open for 24 hours!! If you don't win this one, make sure you check out the other giveaways in the Healthier Holiday Giveaway for more chances to win.
Good luck!!!