At the start of a new year, many people set resolutions or goals for what they want to achieve. We have a whole year to set big goals, work consistently toward those goals, and celebrate successes along the way.

I bet that some of you started creating your race schedule last October (or even earlier), while others just committed to trying your first triathlon this month. No matter where you sit on that spectrum, I pulled together 10 tips to help you prepare for the upcoming race season. I've also included links to additional free resources with many of these tips, so that you have the tools you need to be successful!
10 Ways to Prepare for Race Season
1. Reflect On the Previous Year
If this is not your first season of racing, my first tip is to pause and reflect on your last year's performance. This exercise can help you determine strengths and weaknesses in your race performance, peaks and valleys in your training volume, and other areas to refine your plan for coming year.
What was your best race last year? What did training look like leading up to that event? Did you enjoy both training & racing at that distance?
What was your worst race performance? How did your training differ leading up to this event versus your best performance? Did you enjoy both training & racing at that distance?
Was there a time during last year when it was difficult to fit in your training? Is that something likely to occur again next year? Should you adjust your race schedule this year to allow for a reduced training volume during certain times of year?
How is your motivation to train this year? If your motivation is low, do you need a new distance goal to help rekindle your enjoyment? Or should you branch out a try a different sport (triathlon for runners, obstacle course race, etc)
You may find it helpful to use my race report template to evaluate your performance through the season.
2. Create or Refine Your Goals
After reflecting on your previous year, you're ready to create goals for this year. Use what you learned about the type of training that worked best for your races, the distances you enjoy, training availability throughout the year, and your motivation to create goals that are exciting and stretch your capabilities.
Consider sticking with 1-2 primary goals for the season, to set yourself up for the best success. I recommend using the SMART goal template to help you create goals that lead to the best results.
[Tweet "Get ready for the upcoming race season with these 10 tips! #running #triathlon"]
3. Stick with 1-2 Key Races
If you race often, you likely want to perform your best at each race. While I always encourage my athletes to race hard at each event (assuming that is their goal), we also know that you can only peak a few times a year.
Picking 1-2 races – spaced out with at least 8 weeks between events – will allow you to build your training around those races, with a full taper & recovery. This gives you the best opportunity to race your best at these "A" races.
If you'd like more guidance on creating goals, prioritizing your races, and creating your training plan, sign up for my FREE video series to create your best race plan
4. Create Your Training Plan
There's something exciting about just creating your training plan – it like a previous into what you're going to accomplish this year! Having this plan gives structure to your training and allows you to plan the workouts that will help you accomplish your goal.
When creating your plan, make sure you consider other activities that are going on in your life, for example: vacations, work conferences, extended travel periods. Adding these to your calendar allows you to build your plan around your life, so you don't have added stress or frustration when your training plan calls for a 20 mile run the same weekend as a work conference!
If you're ready for expert guidance in creating your training plan, consider working with a certified running or triathlon coach to this year.
5. Register For High-Demand & Key Races
If your race calendar includes high-demand events, I recommend registering as soon as you can! There's nothing worse than training for a big race, only to find out it sold out last week (or last year, for some events).
This is usually a good time to book hotels, before the prices start to climb. Ideally, I look for hotels within walking distance (or public transportation) of the starting line when I travel to an event. One less thing to worry about on race morning.
For flights, I typically wait until 2-3 months prior to the event for the best prices. The exception is when I'm using airline points, when I'll reserve my ticket as quickly as possible.
Related Article: Tips to Stay Healthy When Traveling
6. Choose the Right Training Paces
A common mistake is  training at the wrong paces for your abilities & goals. When I start working with a new athlete, I find that they've been training faster than ideal for most of their workouts and slower than ideal in their key speed sessions. Finding the sweet spot will help you get the most out of each session without wearing your body down.
How do you know what paces you should use for training?
7. Race Day Nutrition
An often overlooked area of an incredible race is your nutrition plan. For short-distance running and triathlon, this could be as "simple" as refining your pre-race meal. Those quotes around simple are intentional. Eating a meal is simple, but finding the best meal to provide the energy you need without any GI distress can be tricky for many people.
For long distance athletes, the topic of nutrition becomes increasingly important. Not only do you want to find the pre-race meal that works best for you, but you also may need to consider nutrition during the race event. The goal of race day nutrition is to manage your blood sugar with the least amount of calories possible. The more calories you consume, the higher the risk for GI distress – which can derail your race plan.
Spend some time this season finding the nutrition strategy that works best for you.  You may consider working with a nutrition coach that specializes in endurance athletes for best results.
8. Start Strength Training
During the off season or early season is a great time to start incorporating strength training into your weekly plan. I recommend strength training for all athletes, as it plays a key role in both injury prevention and performance.
Aim for a minimum of 2 days a week of strength training, including exercises focused on preventing muscular imbalances. You can download my free 2-week strength training program written specifically for endurance athletes, to help you get started.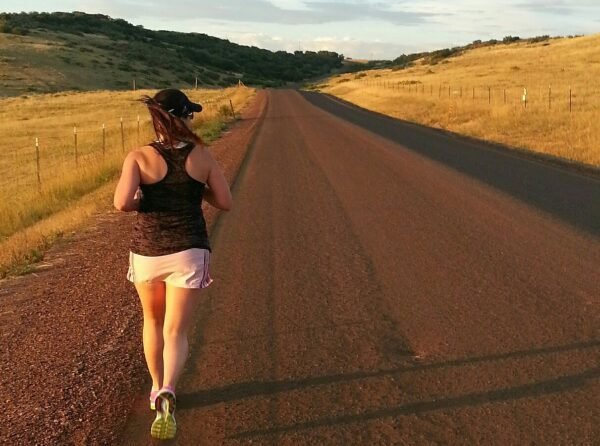 9. Schedule Recovery Activities
How consistent are you with recovery activities during heavy training cycles? Recovery is an important component of your training plan and includes more than just a day of complete rest. I also recommend including post-workout stretching and flexibility into your training, which can be a basic at-home routine or targeted yoga workout.
You may also consider scheduling a regular sports or deep tissue massage each month, as well as regular appointments with a sports chiropractor. I notice a significant difference in my health and injury prevention when I have monthly appointments with each.
For mental recovery, I plan two intentional weeks of rest each year – typically at the same time as a vacation. These are often active vacations (scuba diving or snowboarding), but include no strength training, running, cycling, or whatever other activities have been part of my normal training plan. This gives my body and mind a break from training and helps me return fresh and excited about the upcoming training cycle.
10. Join a community
My final tip is to make training and racing a social activity. Join a local running or triathlon group, meet up with friends for workout a few times a month, or be active in an online community (like the FITaspire Insiders group). The more that training is a part of your social life, the more fun it will be and the chances you will stick with in the long-run it are much greater!
The best situation is a mix of both online & offline communities. I find this helpful for staying connected and motivated no matter where you are!
Now it's your turn…
What tip would you add to the list to prepare for the upcoming race season?
What tip from above do you want to focus on more this year?