It's a little funny writing a post about cold-weather running gear during a warm snap in Georgia, but for most people it's getting a little chilly outside. It's funny since I wussed out of my long run on Saturday because it was so cold in the morning and now we're having a few days in the high 60s – low 70s. There's a saying about Georgia weather: if you don't like it – just wait, it will change.
Tuesday Trainer
But before we get to the cold-weather gear, let's talk about this week's Tuesday Trainer! As always, this fun weekly workout is hosted by Lindsay from Lindsay's List and features a different focus each week. So far we've covered core, back & biceps, yoga (no video from me this week), full body moves, and two rest weeks (rest 1 & rest 2)where you got to "meet the trainers". There were actually a few more workouts than this (a few that I missed), so check out the full archive over on Lindsay's List.
We are starting a series with different equipment, so this week's workout is using resistance bands. I had to dig mine out of the closet, they haven't been used in years. I actually liked the different feel of these as compared to my typical workouts, so I'm excited to give this week's workout a try! My move for this week is the overhead press – I hope you go check it out!
Cold-Weather Running Gear
Fall, Winter, & Spring are my favorite seasons for running. That's my glass-half-full way of saying I'm not a fan of the heat. I started running for the first time in January 2003, so I really do enjoy this time of year! You don't come home drenched in sweat, I can actually breathe while I'm running (instead of breathing in the thick, humid Georgia summer air), and I can run faster with less effort!
There are a few more basics of running gear that will make your winter running experience more comfortable, so you can be a winter running fan too!
1.  Long-Sleeve Shirts: While you can get away with cotton more easily in the winter than the summer, I would suggest investing in a technical shirt. The technical material wicks away the sweat from your body, instead of absorbing the sweat. Cotton shirts can get heavy with sweat, which gets cold sitting on your shirt, making you colder.
2.  Long Pants or Tights: Here's another item of clothing that I would recommend technical material (same reasons as above). Whether you choose pants or tights is really a matter of comfort. You always want to be comfortable when you run!
3.  "Earmuffs" or Hat: My ears are the first thing to get cold for some reason. I use a lightweight pair of 180s made for runners to keep my ears toasty warm. The simpler version is to grab a warm cap from the closet and use that instead. I don't worry about technical material here, whatever is lying around works fine for me.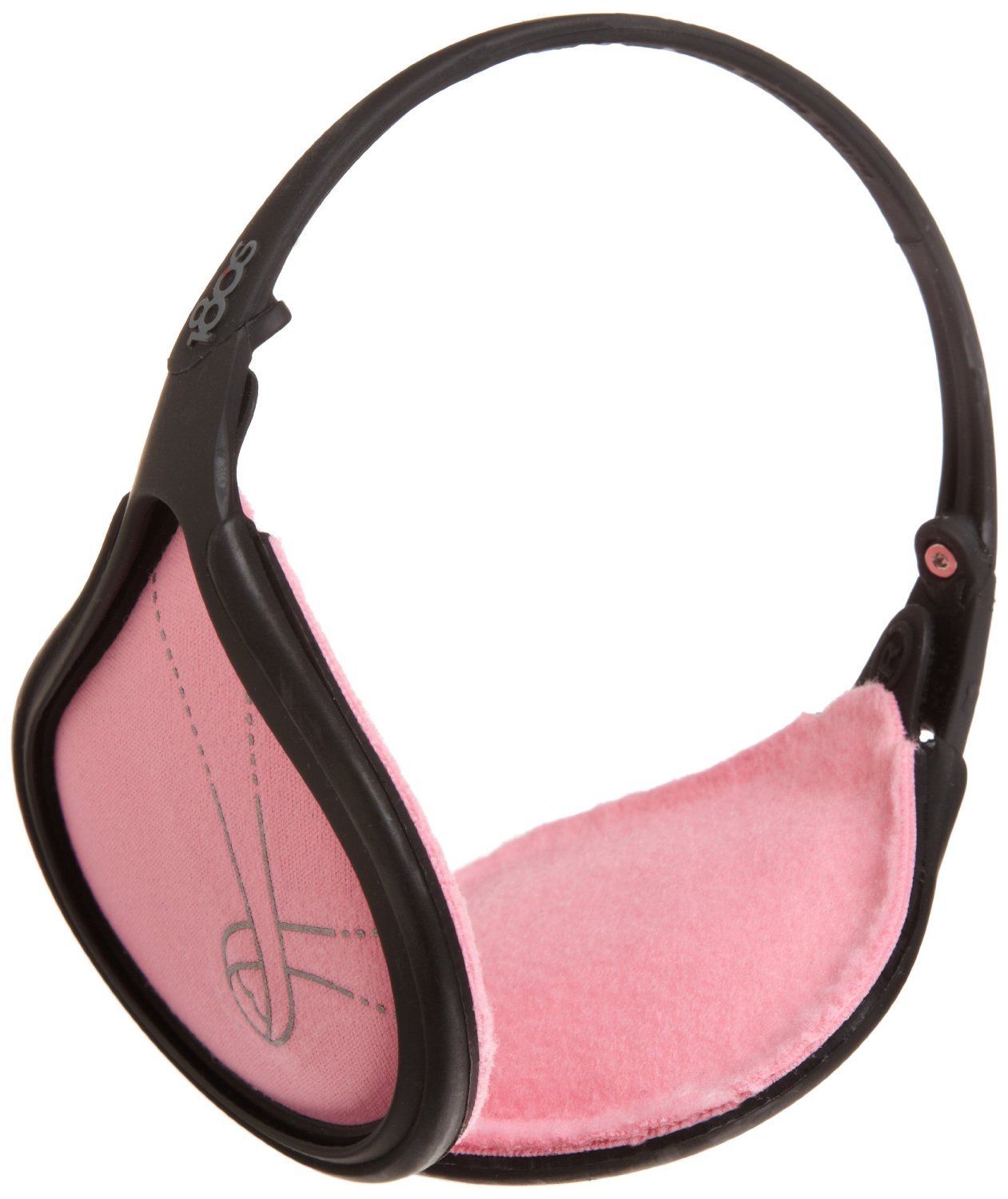 4.  Gloves: My gloves for running were $1 at target – simple cotton cloves. I tend to loose gloves and it's not something that holds a lot of sweat for me. Cheap is a fine option for gloves, unless it's REALLY cold and windy.
5.  Reflective Vest: In my area, most of my weekday runs are in the dark as soon as daylight savings ends.  I highly recommend a reflective vest (or reflective bands or flashing light you attach to your clothing) to make sure you are very visible to cars on the road. Drivers are often not looking for runners, so you want to make sure they really see you!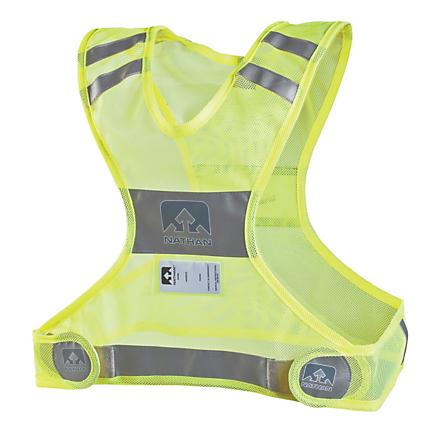 6. Headlamp: Unless you can see in the dark, a headlamp is another must-have. If you don't mind holding something while you run, you can also improvise with a flashlight in a pinch. A headlamp should cost you less than $20 and last for years, though. Make your life easier and pick one up.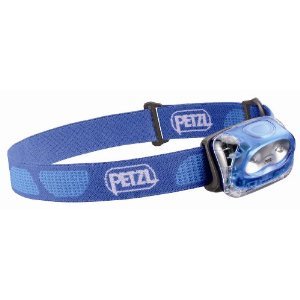 How do I know what to wear when it's cold? There's an excellent tool on the Runner's World website called "What to Wear" that helps you choose the best clothes to wear for the temperature. You choose the air temperature, wind speed, and conditions (sunny, overcast, rain, snow) , and your desired temperature while running (cool, warm, or in-between). I use this tool all the time when picking out my clothes for a run!
Optional Cold-Weather Purchases
If you're really getting into running, there are a couple additional items that will take your comfort to the next level.
7.  Arm Sleeves: A great in-between clothing, you pull these on and they cover your arm from wrist to shoulder. You'll see many people wearing these with both short-sleeve shirts and sleeveless shirts. It's also a great way to expand your running wardrobe and make those summer clothes last a little longer. When you get a little too warm, just pull them down to your wrists – or off and tuck in your waistband.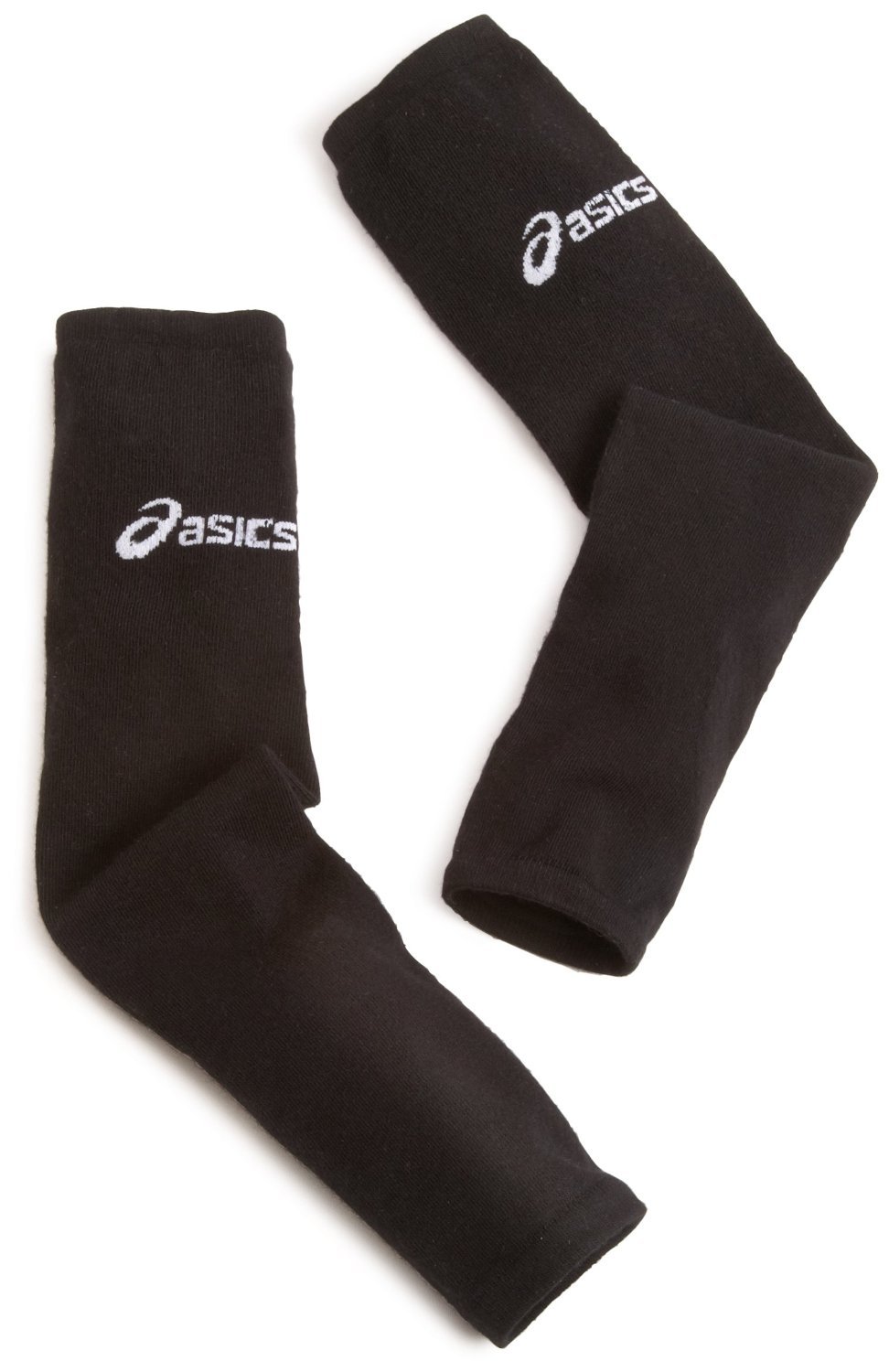 8.  Convertible Jacket: A running jacket that the sleeves zip off (or detach by magnets or snaps) are another great in-between clothing option. You can start with the full jacket on and detach the sleeves when you get too warm. Because they are sleeves, these are easy to tie around your waist while running.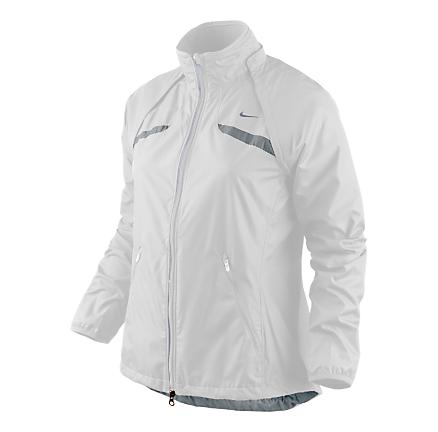 9.  Compression Tights: You'll see lots of opinions on compression gear, but I LOVE them! Whether it's in my head or not, I find myself able to run longer, run a little faster, and recover faster with compression gear. My favorite compression gear for the winter are tights. These are NOT cheap, but they are awesome! You can wear them under another pair of running pants when it's really cold or under your jeans (or work pants!) after a run.
I hope these cold-weather clothing tips help you build your wish list and ultimately make winter running more enjoyable for you. Have a favorite cold-weather running gear suggestion that I missed? Let me know!
Question of the Day – What is your favorite cold-weather running item?