Do you want to get faster? Chasing a new PR this season? Are you dreaming of a new distance this season?
Take the guesswork out of training with our comprehensive training plans. Our expert coaches will create a plan specifically for you, designed to reach your goals faster and with less injuries. Our approach includes everything you need for a complete training plan -- detailed running workouts, training paces for each run, strength training to increase your performance and prevent injuries, race strategies, dynamic warm-ups, & stretching routines.
No obligation call. 30-day, money-back guarantee!
Why Personal Coaching?
Is this for you?
Have a race goal that motives you.
Would like a

custom

training plan created just for you
Interested in support + accountability
Ready to put in work to reach your goals!
What's included?
Personal coaching calls (frequency based on plan)
Goal planning & periodization with Annual Training Plan (ATP)
Custom training plan created for you
Strength training workouts created for your goals & limiters.
Email and/or phone support
Updates to training schedule (frequency based on plan)
Training review & feedback from coach
How it Works!
Kickoff call to plan goals and ATP
Custom training plan created for you
Training delivered in Premium TrainingPeaks account
Log your training after each workout
Receive feedback via email and/or phone on completed training
Training plan created and released weekly or monthly (frequency based on plan)
What VIP Personal Coaching
Athletes are Saying:
ChritinaWashington
I absolutely cannot recommend a better coach than Heather. Her coaching style is very intuitive; she is great at putting together a manageable plan that is challenging without being overwhelming and one that works within your schedule. She took into account my current fitness level and abilities as well as my schedule and gave me a personalized plan that pushes me to be a better runner. If you're looking for a great running coach, Heather is absolutely the best option if you want individualized training and the support of a great coach along the way.
My performance significantly improved since beginning training with Heather. I got a nearly 6 minute PR, which was only possible do to the tough treadmill training workouts. The course that I recently raced was hillier than I expected, but I was strong enough to push through all the hills and come out 3rd in my age/gender division and with the 6 minute PR! Thanks Heather!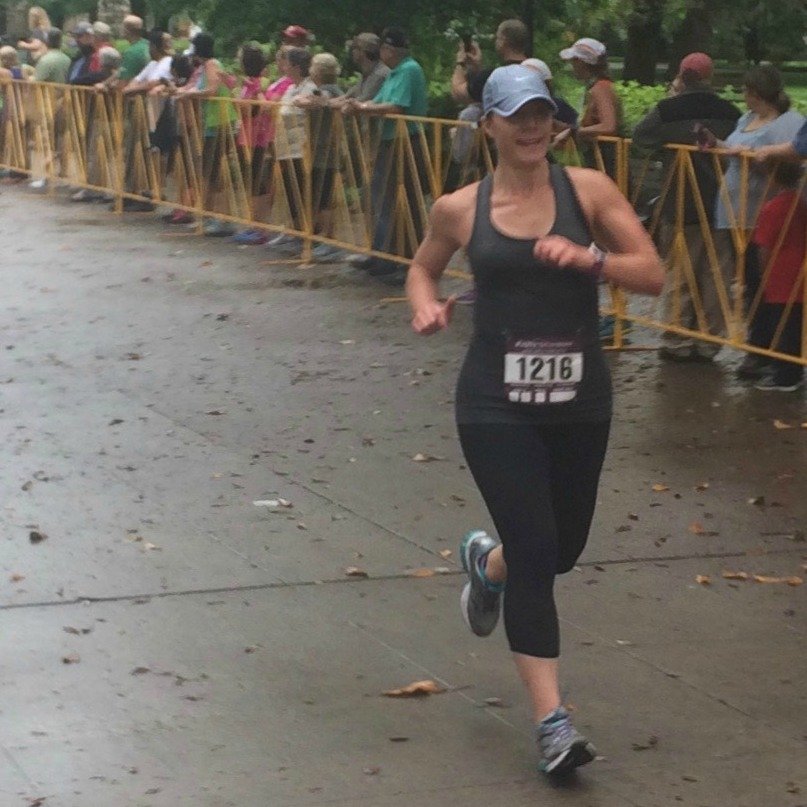 MaryFlorida
---
VIP Coaching Packages
Custom Training Plan
TrainingPeaks Premium
Kickoff Coaching Call
Goal Planning & ATP
Communication: 4 Emails + 1 Call Monthly
Training Feedback: Weekly​
Training Schedule: Monthly + 1 Change​
plus $99 start-up
Custom Training Plan
TrainingPeaks Premium
Kickoff Coaching Call
Goal Planning & ATP
Communication: Unlimited + Weekly Call
Training Feedback: Weekly​ or Upon Request
Training Schedule: Weekly + 1 Change​
plus $99 start-up
Want a less 1:1 approach? See Custom Training Plan options
Try It Out 100% Risk-FREE for 30 DAYS!
Our goal is for every athlete we work with to be completely satisfied with the training plan create for you. If for any reason you are not 100% satisfied with your program in the first 30 days (and you actually did the work) we will refund your money.
No worries. No hassles. Just GREAT coaching here.
Anna Running, Michigan
Before, I wouldn't really know what workout to do when and I found scheduling that on top of my work, etc. to be stressful. Now, I just look at the calendar and do the workout. I know that it's going to be a workout I can do (unlike cookie cutter plans that don't adapt to my training) even if it's a challenge. It's not overwhelming for me.