Happy Friday!! Since adjusting my blogging schedule, I'm going to make Fridays a Fitness focus each week. I like to have a regular schedule for myself, and so you know what to expect (for the most part). I'm kicking things off with a quick "how-to" to help you create your race schedule for the year!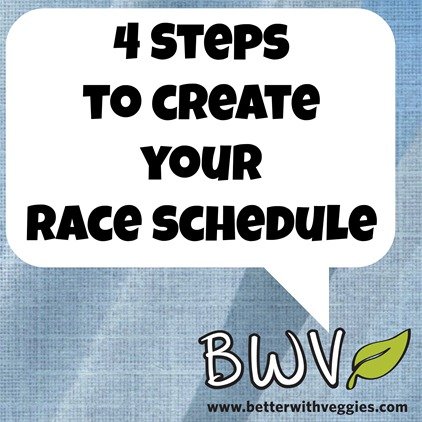 I first posted my approach to creating my race schedule last year. Even as I've learned more over the past year as a coach, my planning is largely unchanged. I use a slightly different planning tool, but the steps are really the same:
1. Plan Big Race(s) first: I recommend picking 1 or 2 "A" races a year that are your main goal. You might race every month, but you likely won't be able to perform your best at every race. Identify the "A" races that your schedule will be built around.
This is an easy one for me this year, as I'm racing Ironman Cairns in June. I also plan on a Fall marathon, to keep me moving at the end of the year.
2. Add the "Regulars": Unless this is your first year racing, you may have a race (or three) that you love to do every year. These are the next things I add to my calendar, praying that they won't conflict with my "A" races for the year.
This year we're headed back to Atlanta for the Publix Half Marathon (need to keep our streaker status alive!) and I'm adding the Denver Half Marathon to the list.
3. Identify "Training Milestone" Races: Looking at your calendar, are there milestone races that will help test that your training progress for the big races? For a marathon, this is often a half marathon 4-6 weeks before the race. For an Ironman, this might be a half ironman 8 weeks before the big day. Whatever your goal, decide if a training milestone is appropriate for you.
I'm focused mainly on Ironman for 2013, so I wanted a half ironman in mid-April. It took a lot of searching to find one that fit my needs, but the Rage Triathlon in Las Vegas looks like the winner here.
4. Fill in the gaps with Fun: If you enjoy racing, you probably still have a lot of space on your calendar you want to fill. This final category is for fun races where you won't taper, won't specifically train for it, but you'll get out and see what happens!
I don't always plan these out ahead of time, but I do have a few on my list so far. We signed up for a local series of races hosted by Racing Underground, which started with the Stocking Run 5K (last weekend). Next up is the Yeti 10k in January and the Ralston Creek Half Marathon in February.
2013 Race Schedule
Did you catch all the races that are on my schedule?
Still a lot of open space, especially in the back half of the year. That's mostly intentional, as I don't want to plan too much after Ironman – I may want a break. Or I may want to do a couple more triathlons to finish out the season. We'll see!
********************
Questions for you:
Have you planned a race schedule for 2013?
What race are you looking forward to most next year?