Have you ever wanted to do a natural cleanse with the support of others, but didn't know where to start?
This is why I'm excited to announce the Essential 30 Cleanse!! This is a 30-day program uses the incredible (and natural) supplements that doTERRA offers through the Cleanse + Restore kit. The program also incorporates a few essential oil routines and detox rituals into a simple-to-follow program.
There will be a private community to support you during the cleanse, daily tips & inspiration, tons of education, and $500 worth of giveaways throughout the 30 days too! The cleanse is FREE when you get started with the Cleanse + Restore Kit.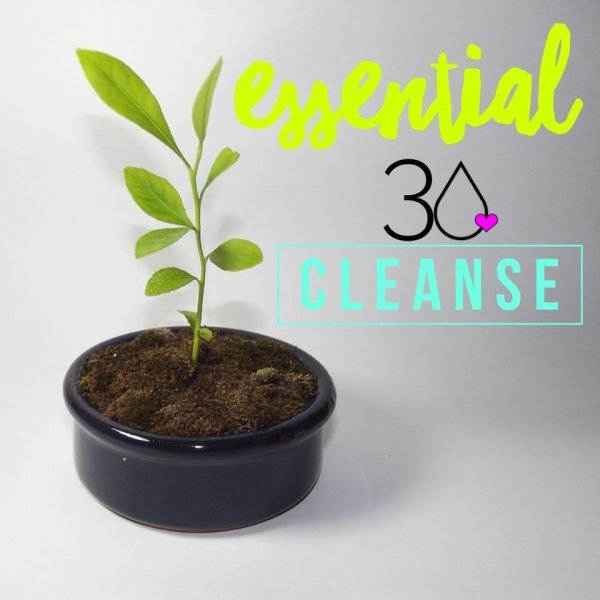 Next Guided Group: June 19
This program is FREE to everyone in the FITaspire Natural Health & Oils group! This new cleanse kicks off on June 19th, so if you'd like to join us —  I suggest you look at starting with the Cleanse + Restore kit. This kit is $245us for the market and $259us for the Canadian market. It also includes your wholesale purchasing account so you can purchase additional oils, supplements and self care products throughout the year at 25% off whenever you'd like!
The cleanse will run through a private Facebook group for the cleanse, including a cleanse eBook and webinar reviewing the supplements.
If you are ready to get started:
Click Here: fitaspire.com/buynow
Select the Wholesale Customer option. My enroller ID should populate for you, but if it doesn't — it's 3579873.  
Fill in your personal info to create your account.
Choose the Cleanse + Restore kit to get everything you need for the cleanse.
If you wish to – you can also add other items to your cart at the 25% off price.
The last screen will ask you if you'd like to setup a Loyalty Rewards (LRP) order for the next month. There is a promo on right now for anyone that enrolls in Feb 2017, and then sets up a 100pv or higher LRP order for the following month. doTERRA will give you $100 in free oils to redeem after your March order is processed! Let me know if you're taking advantage of this so I can connect to give you the simple steps to redeem the $100 in free oils! 
Once you're setup, you'll receive a welcome email from me that's packed with tons of exclusive resources, a link to book a 1:1 wellness call with me, and a variety of our HOL:FIT Team eBooks to get you started!
BONUS! I'm also going to include a sample of the Metabolic Blend called Slim + Sassy for you to use several times throughout the cleanse – you will love it!
If you have any questions, request more info or email me directly.
PS – this Essential 30 Cleanse will run twice a year (Feb + May). This is a less involved cleanse than the Ready Set GLOW Cleanse, which runs twice a year in April + October.