I decided to partner with doTERRA in my business to help people transform their health + have the freedom to set my own schedule. I believe in sharing really simple advice on using essential oils and natural products, because it can make a massive impact on the lives of others.  And I am creating a team of women who want to do the same.
Does this sound like you?
You want to help others improve their health
You thrive on doing work that fills you with purpose
You dream of having financial freedom and managing your own schedule
You want to partner with a company that gives back
You are driven to learn & share what you learn with others
These are some of the same things that drove me to start FITaspire and partner with doTERRA to share essential oils. When I learned of these products, I quickly saw how big of an impact this could have for my coaching clients. And how this could expand much wider and help men & women who want to improve all areas of their health.
With my passion for coaching, not only do I get the opportunity to share the oils with others — but I also get to coach women who are ready to make an impact and create (or expand) their own businesses. I'll guide you through the process that will help you build a successful business where you can help change lives every day!
Let me Introduce Myself
Hi! I'm Heather Blackmon, the founder of FITaspire and your natural health coach. I believe in sharing really simple advice to help you improve your health & reach your goals. Combining my certification & experience in running, triathlon, nutrition, and essential oils, I want to help you develop a holistic plan to reach your goals.
As a key part of my vision, I lead & mentor a team of women who are building their own business with doTERRA. I guide them through the process of creating a business for themselves, providing powerful essential oils to those who need it & creating financial freedom with a purpose. Learn more about essential oils
A Vision of Possibilities
One of the things I love about partnering with doTERRA is the Network Marketing model. Instead of investing millions or billions of dollars a year into traditional marketing activities (online advertising & marketing on TV, radio, print — all the things I do at my "day job"), doTERRA instead gives the small business owner like me (and maybe you?!) that money.
This model gives us the flexibility to run our own businesses from anywhere in the world. With unlimited earning potential.
If you are looking for an alternative to the traditional 9-5 model. Or looking to expand your options for the future, this is very good news! You get to choose your level of time investment to match your goals.
This puts the power back in your hands — all while helping others!
Here's a snapshot of the actual earning potential that is available to you:
FREE Business Mentoring and Training
What is Business Foundations?
Business Foundations is a 4 Week 'Bootcamp' to get your doTERRA Business launched and off to a great start. The training is available to you in recorded modules, paired with 1:1 coaching with myself as you progress through the actions. It's the proven systems and strategies that will help you to build a business you enjoy & that duplicates to your future leaders:
Module 1: Planning + Preparation
Module 2: Inviting
Module 3: Presenting (1:1 Appointments + Classes)
Module 4: Enrolling, Follow-up, + Wish List Appointments
After you get rolling & are comfortable with the basics, you'll move on to additional training modules including: Placements &  Leadership.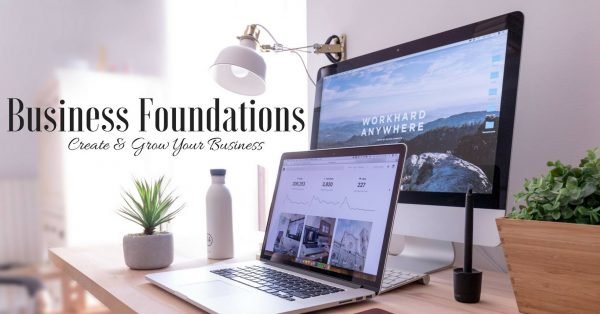 The mentoring & training modules are ready for you to dive into with action steps along the way to help you start building your business as you learn. This training is something you would typically pay hundreds of dollars to attend, but it's completely free for members of my team!
And to help you grow, any person who joins your team will also get access to this training for free!
What Happens When I Join?
Once you purchase your oils using the instructions below:
You will receive an email from me welcoming you to the team & with resources to help you get started using your new oils.
We'll schedule our first mentorship call to discuss your goals, expectatations, & outline a plan for your launch.
You'll get access to the first training module & schedule calls to review each module with me
You'll also get the schedule for additional team business calls to help you connect with others building their businesses and continue to learn from leaders on our team.
Access to me via text, email, and FB Messenger
Okay, I'm Ready! How Do I Get Started?
All you need to do is buy your first essential oils – it's as simple as that! Most of our business builders choose a Home Essentials Kit or Natural Solutions Kit, as they include the top 10 oils every home should have (plus a diffuser). The Natural Solutions Kit expands beyond those oils to some of the natural health staples that will help you really transform your home quickly (and have more knowledge of the products as you begin your business).
That's all – no crazy business investment, just getting your hands on these amazing products that you will be sharing with others. Each month, you'll simply place a 100 point value order to maintain your business and be eligible for commissions.
Now Use Those Oils
When your oils arrive, start using them daily to really start understanding how amazing they are. You'll quickly learn why doTERRA has the highest customer retention rate in the world in this industry (more than 65%). And the more you use your oils, the more you'll benefit from their amazing benefits AND be able to share those benefits with others!
I'll be here to give you plenty of ideas on how to use your growing collections and you'll have access to plenty of resources & support around you, as well.
Grow Your Business By Sharing
As soon as your purchase your oils (following the instructions below), I'll be automatically notified and you'll get access to all the mentoring & training — including Business Foundations for FREE!
How to Purchase
Fill in your personal info to create your account. Choose Wellness Advocate to indicate that you are ready to build a business. The Enroller + Sponsor ID box should already be filled for you, but if blank you can enter 3579873.
Choose a Starter Kit
Finalize your shipping and payment options.
Click "Process Order Now & Continue"
As soon as your purchase your oils (following the instructions below), I'll be automatically notified and you'll get access to all the mentoring & training — including Business Foundations for FREE!