FITaspire Training is run by husband & wife team, Kirk & Heather Blackmon. Our coaching philosophy is that you can achieve the impossible. Training should become a meaningful part of your life, not become your life. We want to help you find balance between work, family, training, and fun!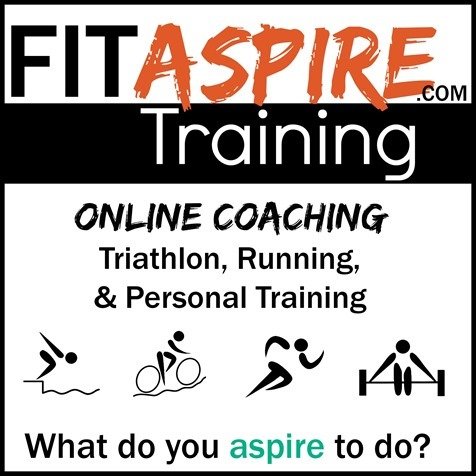 If you're looking for a coach to help you achieve your goals while maintaining balance, you've come to the right place!
We work with athletes of all levels: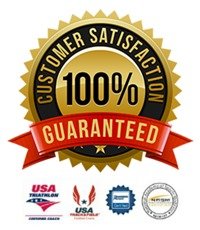 Getting back into a workout program
Improving your fitness with structured strength and cardio workouts
Running your first 5K
Training for your first marathon
Improving your Half Ironman time
Tackling your first or 10th Ironman
We want to help you reach your goal in a healthy, balanced way that fits your lifestyle!
Her coaching style is very intuitive; she is great at putting together a manageable plan that is challenging without being overwhelming and one that works within your schedule. She took into account my current fitness level and abilities as well as my schedule and gave me a personalized plan that pushes me to be a better runner. — Christina D, Washington
Why Online Coaching?
Great Value
Individual training sessions in any sport are expensive, which means many people can only afford 1-2 sessions per week. This frequency does not allow you maintain a fitness level, let alone improve. Online coaching offers a significant value and allows you to benefit from expert guidance in your workout plan to reach your goals.
You Don't Work Around Your Trainer's Schedule
Most good coaches are in high demand, which means finding time to train with them can be tricky. You end up working around their schedule, instead of finding a time that works best in your schedule. Online coaching removes this problem and allows you to schedule your training when it works best for you. The best time to train is the time that works in your schedule – because you'll do it!
Accountability & Motivation
Even for those that know what to do, having someone to keep you accountable can make all the difference. Your coach watches for your to log your workouts and knows when you've skipped a day. And when you need that extra push to get to the gym, they are there to help encourage you to get it done (availability depends on training plan selected).
Having a quality trainer meant a lot to keep me in line with my goals, but not overdoing it. I wanted someone knowledgeable on my side and the availability of an online trainer suited me. Heather's plans were always very reasonable in intensity, but just challenging enough to keep my body progressing. — Tina R, Georgia
How Does Online Coaching Work?
All you need is a computer and a phone to get started. A smartphone makes things even easier, but is not required. When you sign up for coaching, your coach will schedule a kick-off consultation, where you'll review your background, goals, travel and vacation plans, and current schedule. We'll discuss the training that works best for you to meet your life and will help you reach your goals. From that information, your coach will create an annual training plan and begin developing your workouts in progressive way. Depending on the training plan you have selected, your training will be customized each week (or each month) based on your progress and performance.
For personal training clients, you'll receive your workouts in Trainerize, an online service that includes video demonstration of all exercises. This tool includes a mobile app that you can use at the gym to guide you through each workout, track your weights, and track your rest between sets.
For running, triathlon, and duathlon clients, you'll receive your workouts in TrainingPeaks, a complete web, mobile and desktop solution for enabling smart and effective endurance training. It integrates well with the major tracking devices, so you can upload your heart rate, gps, and/or power data for each workout, allowing us to gain deep insight into your training performance and optimize your program. The moible app is great for checking your workouts on the go and recording basic information.
You will have unlimited access to your training plan on Trainerize or Training Peaks and we'll keep in contact via email and Skype. And you'll always have the opportunity to ask questions, submit videos to critique your progress, and reach out for motivation and inspiration.
Before, I wouldn't really know what workout to do when and I found scheduling that on top of my work, etc. to be stressful. Now, I just look at the calendar and do the workout. I know that it's going to be a workout I can do (unlike cookie cutter plans that don't adapt to my training) even if it's a challenge. It's not overwhelming for me. — Anna G, Michigan
Is Online Coaching Right for You?
We offer online coaching, because it's the style we prefer for ourselves and works so well for many people. But online coaching isn't for everyone. Don't sign up for online coaching if:
You're not willing to do the work.
You're want to pay someone to workout with you
You need someone to count your reps for you (and mobile app guidance isn't enough)
You're aren't ready to do something different to actually reach your goals
You're looking for a quick fix or magic pill
You're  not ready to follow the step-by-step action plan created for you.
If you're ready to get serious about your goals, then stop making excuses and APPLY TODAY!
Training Plans
Features
(see detailed explanations of each feature below)

Silver

Gold

Money Back Guarantee
Training Peaks Premium Athlete EditionorTrainerize Athlete Edition
Kick-off Consultation
Goal Planning & Annual Training Plan
Personalized Training Plan
Basic Nutritional Guidelines
Benchmark testing to set baseline and measure progress.
Communication Frequency

One phone call per month, plus one email per week

Unlimited phone, text and email within 24hrs of request

Training Schedules Posted

Monthly

Weekly

Training Schedule Updates

Once per Month

Up to four times per Month

Pricing

$169/month
plus $99 start-up fee

$299/month
plus $99 start-up fee
Features Explained
Money Back Guarantee
If you are not satisfied with your program in the first 30 days, and you actually did the work, we will refund your money.
TRAINERIZE ATHLETE EDITION
Trainerize Athlete Edition includes access to a library of exercise demonstration videos, access to your workouts anywhere,  workouts graphs and charts, and more. Learn more.
TRAINING PEAKS Premium Athlete Edition
Training Peaks Premium Edition includes access to workout charts, data file analysis, advanced metrics, and more, a $19.95/month value. Learn More.
Start-Up Interview/Consultation
Before getting your first training plan, your coach will contact you to talk about your athletic history, experience, training availability, work and family responsibilities, and more.
Goal Planning
You will work with your coach to set appropriate goals for the season/year. From that information, your coach will develop an annual training plan to reach your goals in a healthy and balanced way.
personalized training Plan
Workout schedules will created specifically for you, based on your needs and goals.
Basic Nutritional Guidelines
Personalized calorie target, including macronutrient goals, to match training plan and goals.
Communication Frequency
This determines how often you can contact your coach regarding workout questions or other matters.
Training Schedules Posted
Workouts will be made available for you to see on a weekly (Gold) or monthly (Silver) basis depending on the coaching level chosen.
Training Schedule Updates
Your coach will make the allotted number of changes to your workout schedule once it has been posted to your calendar.