A few weeks ago, I was in charge of bringing dessert to a couples dinner organized through church. It's an informal monthly dinner with 4 other couples around our age – none of whom eat a vegan or vegetarian diet. I'm pretty sure one couple said their favorite food was meat when we first exchanged notes. Of course that means I'm supposed to WOW everyone with yummy plant-based food!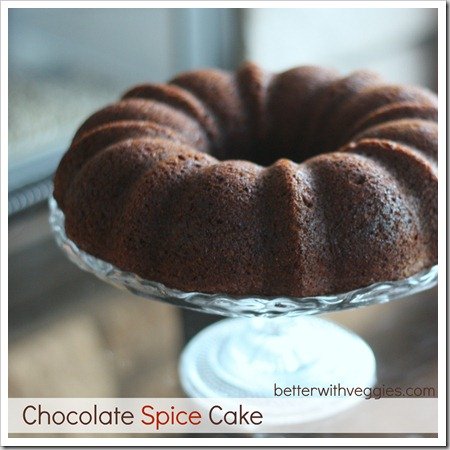 Each dinner is potluck style, so I picked the entrée the first month. I made my Vegetable Lasagna and scaled back the spice for our guests. I know my tendency is to make things spicier than people sometimes are used to.
Last month,  it was our turn to bring dessert and I was feeling adventurous. I broke the "rules", which I often do,  and created something new to share with the group. Certainly that's the best place to test new recipes, right?
I feel confident that I've expanded my reputation for good, spicy food with this combination of chocolate and cayenne. I got several strange looks when I explained what was in the mix and may have made it a little spicier than necessary, but man was it good! Moist, chocolatey, with a finishing kick that is perfect for spice connoisseurs like Kirk and I!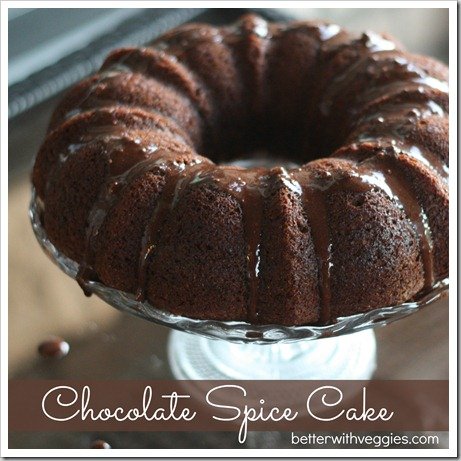 For those a little less crazy, I offered an range of cayenne pepper measurements, so you can adjust the flavors from subtle to spicy! I made my version with the full spice amount.
Chocolate Spice Cake
Inspired by Fat Free Vegan Kitchen's Applesauce Ginger Cake with Fat Free Glaze
Keywords: bake brunch dessert nut-free soy-free vegan vegetarian
Ingredients (6-8 servings)
For the cake
2 cups white whole wheat flour
1 cup sugar
2 tablespoons cocoa powder
1 tablespoon cornstarch
2 teaspoons baking soda
1/2 – 1 1/2 teaspoon cayenne powder (adjust to taste)
1/2 teaspoon salt
1/8 teaspoon cloves
2 1/4 cups unsweetened applesauce
1 tablespoon lemon juice
1 teaspoon almond extract
For the glaze
1/4 cup maple syrup
1 tablespoon cocoa
1/4 – 1 teaspoon cayenne pepper (adjust to taste)
Instructions
For the cake
Preheat oven to 350 degrees.
In a medium bowl, mix together flour through cloves. In a small bowl, mix together the remaining cake ingredients. Add the wet ingredients to the dry ingredients and stir until completely mixed.
Pour mix into a bundt pan coated with cooking spray and bake for 45 minutes, or until a toothpick comes out clean.
Remove and allow to cool. Flip over onto cake stand or plate for serving.
For the glaze
Combine the maple syrup, cocoa, and cayenne and mix until fully integrated. Heat for 15-20 seconds in microwave, if desired. Drizzle over the cake and serve immediately!
My mouth is watering thinking of this cake, I could go for another slice right now! I'm actually fighting something off right now (hopefully just a cold) and a little spice always seems to help with that.
And since I know this isn't the most traditional mix of ingredients, I have to join Laura's Strange But Good link-up this week. If you haven't checked out this weekly series on Fridays, make sure you drop by this week so see what other "strange" creations are shared!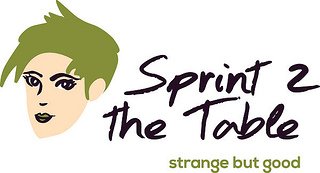 Looking for a little less spice in your chocolate? Check out these other sweet creations: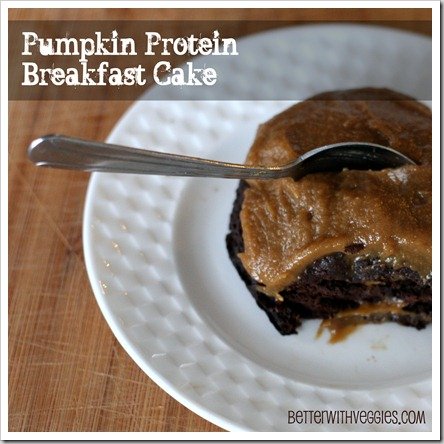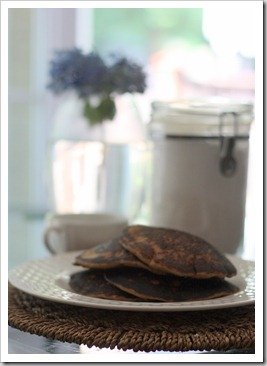 *********************
Questions for you:
What do you think of a dessert with a kick?

Do you make tried & true recipes or new experiments for guests?