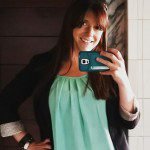 Welcome to FITaspire! I'm Heather, the voice behind the blog and I'm so happy you've stopped by.
I want to inspire you to stay active & fit to enjoy all of life's adventures! As an online coach, I work with clients in running, triathlon, and personal training. In my spare time, I enjoy getting outside to explore Colorado and travel the world, whenever possible.  You can connect with me directly by email: heather (at) fitaspire.com.
About the Website
I started my blog in 2011, as a way to share my experiences in adding more veggies into my diet. When this started, I was eating a plant-based diet, which really gave me an excuse to expand my skills in the kitchen and learn new ways to cook my favorite foods.
Over the years, my recipes have expanded to include all types of foods, but with a continued focus on healthy & delicious options. I've learned that a healthy diet gives me the energy I need to go after my fitness goals and live an active life!
All this healthy food fuels my fitness pursuits, as an athlete and a coach.  It helps me hike mountains, run to explore new cities, snowboard through the winter, and be ready for whatever activity looks fun next. I know there's  no "right way" to get fit, so I encourage you to try different things to find out what you enjoy!
If  you're looking for help in achieving your fitness goals, FITaspire Training would love to talk to you. My husband, Kirk, and I help athletes of all levels reach their potential through online coaching for running, triathlon, duathlon, and personal training. Find out all the details and apply in the Online Coaching area.
About Me
I've been active for as long as I can remember, but it started as a love for dance when I was a child. Dance takes up a lot of time, so sports were never in the picture. After college, continuing in that area became more challenging and I looked for another way to stay active (and balance my love for eating!).
One a whim, I grabbed a pair of running shoes and decided to train for a 5K. After 3 months of tough training, I worked up to that distance and loved the satisfaction of achieving a goal! That race sparked a series of races, working up to the marathon distance after only a year.  To date, I've completed 8 marathons, 1 ultra marathon, 1 Ironman, and countless other road and trail races.
To keep things fresh, I expanded my love for fitness to include the gym and strength training – which led to my first NPC Bikini Competition! Today, I'm training for my third bikini competition, with running and cycling added in for fun.
All these active pursuits are really just a way to keep me motivated to stay healthy – which allows me to be ready for the next adventure that comes my way. Living in Colorado, I love to spend the winters on the snow and summers on the trail. I'm learning to enjoy fly fishing, backpacking, and any other activity that gets me outside and into nature.
I hope that I can inspire you to stay active and fit, so you can enjoy your own adventures!
Join the FITaspire Community
Stay up to date with all the happenings on FITaspire with our email newsletter! By signing up, you'll get an email each time a new post is published, including occasional exclusive content for email subscribers only. You'll also get access to my FREE eBook: Healthy Inspiration for YOU, which includes recipes, workouts, and inspiration to get (or stay) healthy! 
** I don't spam you and will never sell your email address. I might motivate you to #MoveHappy, cook something new, try a new workout, or go shopping. Those are all completely optional, though!
If you're a company or brand seeking partnerships: I'm open to discussing creative ideas to work together. Please see my Media page for more information. I am not accepting unsolicited guest posts. And please don't add me to your press release list.