One of my goals for 2015 is to try new things. Stretching boundaries in areas I already enjoy (like the gym and snowboarding) is part of that goal, but I also want to try things I haven't before. I started this a little early by deciding to learn to knit just after Christmas. It's something I know my grandmother taught me when I was younger (at least 10 years ago now), but that I couldn't remember much at all.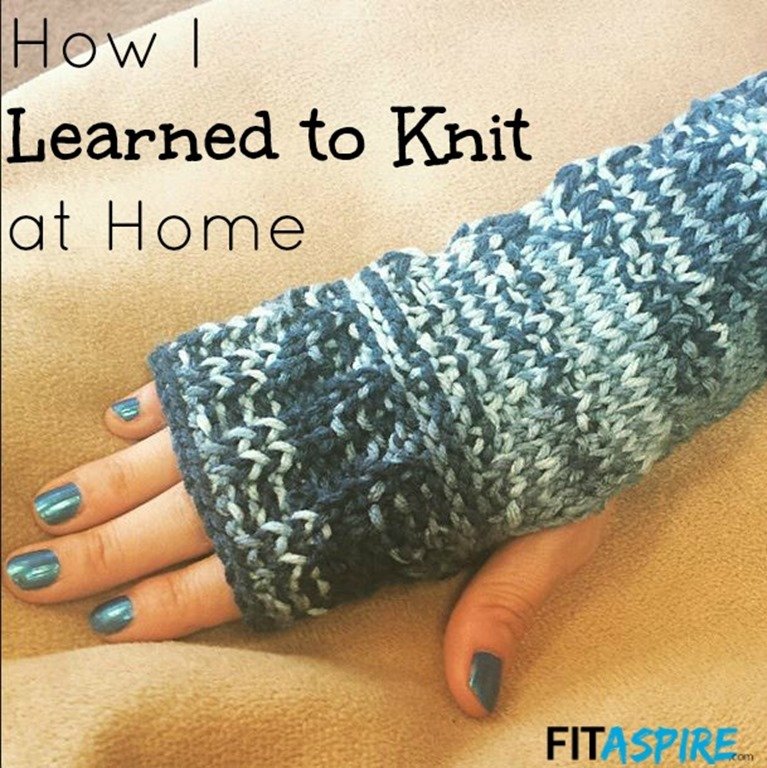 Why Learn to Knit?
I was actually looking for an activity to keep my hands busy that had nothing to do with electronics. I'm such a digital person that I found myself playing on my phone even while watching TV. I wanted that to stop, but I know I like to keep my hands busy. Knitting certainly keeps your hands busy, so it seems like a good replacement for my electronic habit.
I also thought it would be nice to make something I could wear and use!
How I Learned to Knit
I really wanted to find a kit that had all the basics I needed to get started. I found a few options online, but they were either too expensive or aimed at children. I wanted to take my project to the mountains for vacation, so I visited my local Michael's store and flipped through all the beginning knitting books I could find. I settled on the Learn to Knit book by Leisure Arts for three reasons:
The instructions were easy to read
It has online videos that demonstrate the written instructions
Most projects looked like things I would use
The book includes detailed shopping lists for each project, so I bought the supplies to make 4 of the 6 while I was at the store. I made the first project – a coaster – the first evening in about an hour! I found that reading the instructions in the book, then watching the video (sometimes a few times), I could follow exactly what I needed to do. You also learn how to read a pattern as you work on this project.