What does one eat the week after a bikini competition? That depends! If your favorite foodie is staying with you for the week, probably a lot. I had so much to share with Laura and only 10 days to do it. So we fit in as much as we could. That, of course, included lots of yummy food.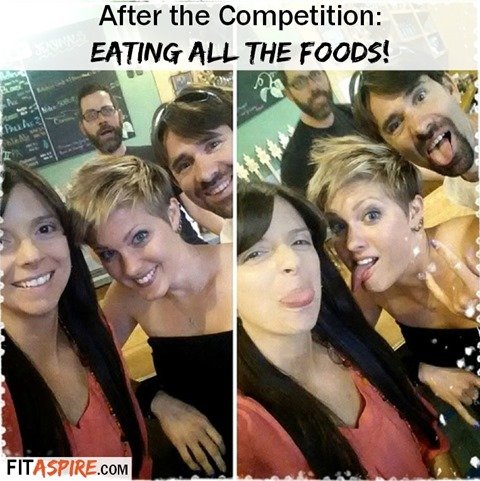 What are you supposed to eat the week after competition? I had a nutrition plan with the goal to refeul my body with all the nutrients – plenty of whole grain carbs, fruit, veggies, and water. I actually did follow the plan for 4 out of 5 meals most days. The other was focused on the experience and enjoying time with Kirk and Laura.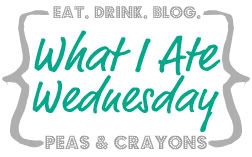 In celebration of What I Ate Wednesday, I thought it would be fun to share a few of the foodie highlights from the past week. After oogling some of these goodies, head over to Jenn's place to meet a few more foodies.
Breakfasts (and Mid-Morning Snacks)
A few healthy and one sinfully delicious. Eggs, toast, fruit; donut from Daylight Donuts in Breckenridge; Laura's homemade Banana Chocolate Chip Protein Muffins; TVP oats almond butter, NuNaturals chocolate sauce, and muesli.